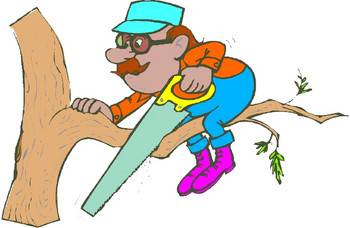 "Drugs never cure disease; they only change its form and location . . When drugs are introduced into the system, for a time they seem to have a beneficial effect. A change may take place, but the disease is not cured. It will manifest itself in some other form . . The disease which the drug was given to cure may disappear, but only to reappear in a new form, such as skin diseases, ulcers, painful diseased joints, and sometimes in a more dangerous and deadly form . . Nature keeps struggling, and the patient suffers with different ailments, until there is a sudden breaking down in her efforts, and death follows."
— How to Live, p.60.
Drug medication, as it is generally practiced, is a curse. Educate away from drugs. Use them less and less, and depend more upon hygienic agencies; then nature will respond to God's physicians--pure air, pure water, proper exercise, a clear conscience. Those who persist in the use of tea, coffee, and flesh meats will feel the need of drugs, but many might recover without one grain of medicine if they would obey the laws of health. Drugs need seldom be used.  
— Counsels on Health, p.261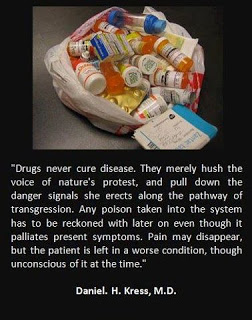 Every additional drug given to the patient, whether it be opium, or some other poison, will complicate the case, and make the patient's recovery more hopeless. 
- Selected Messages Book 2, p.448
You should avoid the use of drugs and carefully observe the laws of health. If you regard your life you should eat plain food, prepared in the simplest manner, and take more physical exercise. Each member of the family needs the benefits of health reform. But drugging should be forever abandoned; for while it does not cure any malady, it enfeebles the system, making it more susceptible to disease.
—  5 Testimonies, p. 311